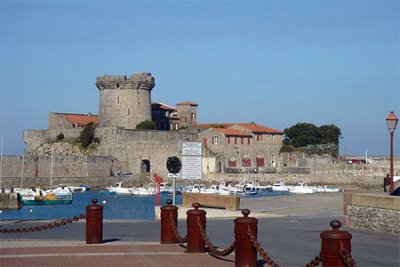 Ciboure a jewel of the Basque Country
The boutique hotel Le Relais Saint Jacques is located opposite the small town of Ciboure, you can get there on foot, a short walk across the bridge.
Ciboure décourvrir invites you to a rich heritage
During your stay at the hotel you can go on foot to discover the rich heritage of Ciboure. For example, visit the Tower of Borgadain the Light house or the Fort Socoa. This is a huge circular tower built under Louis XIV.
The breakwater and the road from the fort were constructed under the guidance of Vauban one of the foremost military engineers of the late seventeenth century.
In addition to sightseeing, Ciboure beach is also a point of interest for travelers. You will find a range of water activities such as fly-fishing, jet-skiing, surfing, diving, swimming ...
You also have a wide range of land-based activities. Explore the city through walking or cycling. For lovers of adventure, you can enjoy quad excursions to discover the most beautiful landscapes in the region.