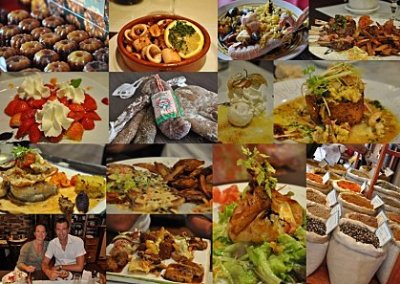 Basque Country Gastronomie
During your stay at the Hotel Relais Saint Jacques discover the beauty of the Basque Markets and sample the local delights.
Discover the Basque cuisine by the Tower Restaurant
Your visit to the Basque Country will certainly be marked by a unique culinary experience. Saint-Jean-de-Luz is home to many traditional restaurants were you can savour a good Ttoro, a fish soup and local speciality.
Other Basque specialities include txanguro (stuffed crab), mussels or grilled cod from Biscay, Basque cake with a good hot chocolate, Bayonne ham and axoa a veal stew seasoned with Espelette pepper.